Chairs:
Elisabeth Uhlemann, Malardalen University, Sweden
Tomas Lennvall, SICS Swedish ICT, Sweden
Stefano Vitturi, National Research Council of Italy (CNR-IEIIT), University of Padova, Italy
Scope: Real-time Communication and Applications; Formal Description Techniques; Multimedia Communication Support; Distributed application platforms; Internetworking, Interoperability; Configuration Tools and Network Management; Fieldbus Networks; Industrial Ethernet, Cell Networks; High Speed Networks; Intranet and Internet Access; Factory Applications and Case Studies.
Elisabeth Uhlemann received her MSc degree in Computer Systems Engineering from Halmstad University, Sweden, in 1998 and her PhD degree in Communications Theory from Chalmers University of Technology, Gothenburg, Sweden, in 2004. She has held visiting positions at the University of South Australia in 2005 and the Technical University of Berlin in 2007. She has also worked as a consultant at Ikanos Communications, CA, USA, in 2005 with VDSL protocols and at Free2move, Sweden, during 2009-2010 with wireless audio.
Currently, Dr. Uhlemann is an Associate Professor in Communications Systems at CERES (Centre for Research on Embedded Systems) in Halmstad University, Sweden. Since March 2009, she is located in Västerås, Sweden, collaborating with Mälardalen University and ABB on reliable real-time communications for embedded systems. Her research interests include channel coding, iterative techniques, diversity, MAC methods, real-time communications and industrial communication systems. She has two best paper awards: APCC 2005 and ETFA 2010, has served as a guest editor for a Special Section on Wireless Technologies in Factory and Industrial Automation in the IEEE Transactions on Industrial Informatics in 2006 and she was an invited speaker at Globecom in 2010.
In addition, she is also interested in vehicular communications and was previously with Volvo Technology where she was involved in several EU FP6 projects, studying communication requirements for traffic safety applications in vehicular networks. She has contributed to the common European ITS communications architecture document produced within COMeSafety and she participates actively in ETSI TC ITS.
Contact email address: elisabeth.uhlemann@mdh.se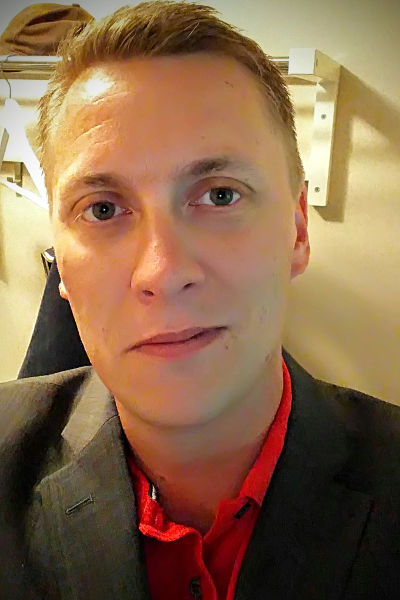 Tomas Lennvall received his M.Sc. and Ph.D. degree in Computer Science from Mälardalen University (Mälardalen University), Sweden in 2000 and 2005, respectively. He is currently working as a senior researcher at SICS Swedish ICT, where he mainly is working with critical IoT systems for industry and society.
Tomas has more than 10 years of experience from the communication and embedded systems group at ABB Corporate Research. At ABB he was mainly focusing on strategy, project management, wireless communication, and embedded real-time systems for industrial automation. Tomas has also participated in several standardization activities related to wireless communication for the automation industry: Wireless HART, ISA100.11a, and PNO WSAN (Wireless Actuator and Sensor Networks). He holds more than 20 patents in the area of industrial wireless communication and is the author or co-author of more than 20 scientific publications in refereed international flora.
Contact email address: tomas.lennvall@sics.se
Stefano Vitturi is a senior researcher with the Institute of Electronics, Information Engineering and Telecommunications of the National Research Council of Italy (CNR-IEIIT) since January 2002. He received the Laurea degree (summa cum lauda) in Electronics Engineering from University of Padova, in 1984. From 1985 to 2001 he has worked at the control and data acquisition system of RFX, a nuclear fusion experiment included in the Fusion Program of the European Community, located in Padova, Italy. His research interests include industrial communication systems, real time communication networks (wired, wireless and hybrid wired/wireless), implementation and performance analysis of devices conforming to the most popular industrial communication protocols. He served as Guest Editor for two Special Sections on the IEEE Transactions on Industrial Informatics and also as Track co-chair in several editions of IEEE-IES conferences (ETFA and WFCS). He participated to the program committee of several IEEE-IES conferences.
He has co-authored more than 100 papers published in both peer reviewed international journals and proceedings of international conferences. Also, he co-authored 10 book chapters. He has been responsible of several research contracts with Italian national companies and of the CNR-IEIIT task force in some European and Italian projects.
Contact email address: vitturi@dei.unipd.it
Members:
| | | |
| --- | --- | --- |
| Johan Åkerberg | ABB Corporate Research | Sweden |
| Gianluca Cena | CNR-IEIIT | Italy |
| Paolo Ferrari | University of Brescia | Italy |
| Mikael Gidlund | Midsweden University | Sweden |
| Gerhard Hancke | University of Pretoria | South Africa |
| Juergen Jasperneite | OWL University, Lemgo | Germany |
| Lucia Lo Bello | University of Catania | Italy |
| Paulo Portugal | University of Porto | Portugal |
| Federico Tramarin | CNR-IEIIT | Italy |
| Francisco Vasques | University of Porto | Portugal |
| Andreas Willig | University of Canterbury | New Zeeland |