Chairs:
Johan Åkerberg, ABB Corporate Research, Sweden
Juergen Jasperneite, OWL University, Lemgo, Germany
Elisabeth Uhlemann, Malardalen University, Sweden
Scope: Real-time Communication and Applications; Formal Description Techniques; Multimedia Communication Support; Distributed application platforms; Internetworking, Interoperability; Configuration Tools and Network Management; Fieldbus Networks; Industrial Ethernet, Cell Networks; High Speed Networks; Intranet and Internet Access; Factory Applications and Case Studies.
Johan Åkerberg is a principal scientist at ABB Corporate Research in Sweden. Johan Åkerberg received his MSc and PhD degree in Computer Science and Engineering from Mälardalen University, Sweden. He is also an active IEEE senior member organizing special sessions, holding tutorials and acting as TCP member in various distinguished IES conferences. He is mainly working with communication for embedded real-time systems in industrial automation and is frequently invited to give talks to governmental bodies, international universities and automation fairs. He has close to 20 years' experience within ABB in various positions such as R&D project manager, industrial communication specialist and product manager. Dr Åkerberg holds more than 10 patents (granted and pending applications) in the area of wired/wireless industrial automation, and is author or co-author of numerous scientific publications in refereed conferences and journals.
Contact email address: johan.akerberg@mdh.se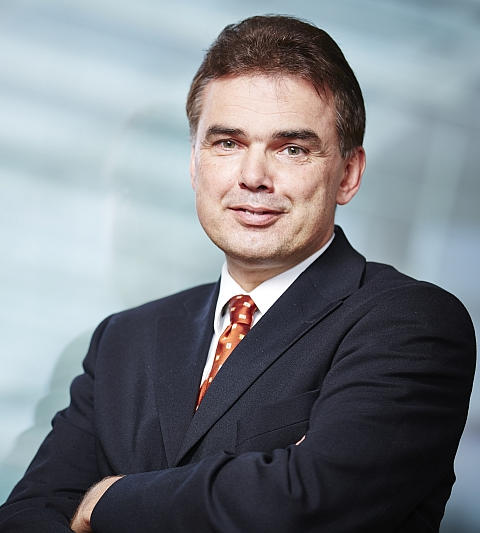 Jürgen Jasperneite, born in 1964, studied electrical engineering and received his doctorate degree (Dr.-Ing.) in Electrical Engineering and Information Technology from the Otto-von-Guericke-University of Magdeburg, Germany, in 2002.
His professional career included various engineering and management positions. From 1988 - 1989 he was with Bosch Telecom, Berlin, as a R&D-Engineer in the field of GSM technology. From 1989 to 2005 he was with Phoenix Contact, Germany, in different positions, starting as an ASIC-Developer for industrial communication systems and finally as the Head of the R&D-Department of the Business Unit Automation Systems.
Since 2005 he is a full professor for Computer Networks at the Ostwestfalen-Lippe University of Applied Sciences. From the end of 2006 he is the speaker of the "Industrial IT"-Center of excellence funded by the state of North-Rhine-Westphalia. Since the beginning of 2007 he becomes the founding director of the Institute for Industrial Information Technologies (inIT - Institute Industrial IT). Since 2009 he is director of the new founded Fraunhofer Application Center Industrial Automation (IOSB-INA) in Lemgo.
Juergen Jasperneite is an IEEE Senior Member since 2006 and Author/Co-Author of more than 100 technical papers. He served as a member or reviewer for a lot of scientific conferences and journals. Currently he is vice chair of the IEEE IES Technical Comitee "Factory Automation".
In 2008 he received the Research Award of the Ostwestfalen-Lippe University.
Professor Jasperneite is one of the initiators of the Centrum Industrial IT (www.ciit-owl.de), which is Germany's first science-to-business center in the field of industrial automation.
His current research interest include distributed real-time systems, especially in the domain of industrial automation systems.
Jasperneite is board member of the internationale Graduate School "Intelligent Systems in Automation Technology (ISA)", a joint scientific institution of the inIT and the University of Paderborn.
Contact email address: juergen.jasperneite@hs-owl.de
Elisabeth Uhlemann received her MSc degree in Computer Systems Engineering from Halmstad University, Sweden, in 1998 and her PhD degree in Communications Theory from Chalmers University of Technology, Gothenburg, Sweden, in 2004. She has held visiting positions at the University of South Australia in 2005 and the Technical University of Berlin in 2007. She has also worked as a consultant at Ikanos Communications, CA, USA, in 2005 with VDSL protocols and at Free2move, Sweden, during 2009-2010 with wireless audio.
Currently, Dr. Uhlemann is an Associate Professor in Communications Systems at CERES (Centre for Research on Embedded Systems) in Halmstad University, Sweden. Since March 2009, she is located in Västerås, Sweden, collaborating with Mälardalen University and ABB on reliable real-time communications for embedded systems. Her research interests include channel coding, iterative techniques, diversity, MAC methods, real-time communications and industrial communication systems. She has two best paper awards: APCC 2005 and ETFA 2010, has served as a guest editor for a Special Section on Wireless Technologies in Factory and Industrial Automation in the IEEE Transactions on Industrial Informatics in 2006 and she was an invited speaker at Globecom in 2010.
In addition, she is also interested in vehicular communications and was previously with Volvo Technology where she was involved in several EU FP6 projects, studying communication requirements for traffic safety applications in vehicular networks. She has contributed to the common European ITS communications architecture document produced within COMeSafety and she participates actively in ETSI TC ITS.
Contact email address: elisabeth.uhlemann@mdh.se
Members:
| | | |
| --- | --- | --- |
| Gianluca Cena | IEIIT CNR | Italy |
| Francisco Vasques | University of Porto | Portugal |
| Andreas Willig | University of Canterbury | New Zeland |
| Gerhard Hancke | University of Pretoria | South Africa |
| Paulo Portugal | University of Porto | Portugal |
| Tomas Lennvall | ABB Corporate Research | Sweden |
| Mikael Gidlund | Mid Sweden University | Sweden |